Here you can find the latest news about SALAM-MED.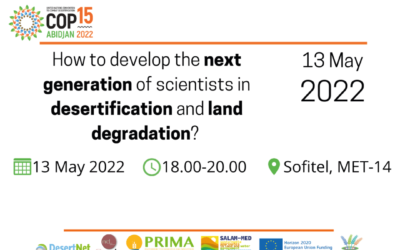 The fifteenth session of the Conference of the Parties (COP15) of the United Nations Convention to Combat Desertification (UNCCD) will take place in Abidjan, Côte d'Ivoire, from 9 to 20 May 2022. The COP15 theme, "Land. Life. Legacy: From scarcity to prosperity", is a...
read more
DO YOU HAVE ANY QUESTIONS?